Our Arcadia practice is equipped with modern chiropractic, nutrition, massage, and rehabilitation equipment and technology. Contact us today and experience Clarizio Chiropractic difference!
With many years of chiropractic training and education under our belt we have treated many patients with conditions ranging from whiplash to scoliosis to herniated discs to sciatica. We have had stunning success with these conditions and many others. Patients seeking treatment at Clarizio Chiropractic are assured of receiving only the finest quality care, because our doctors have a genuine concern for your well-being.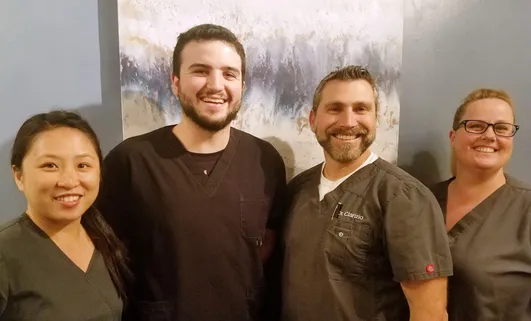 Our chiropractic practice is conveniently located in Arcadia, CA. We have been servicing many of the surrounding communties including Monrovia, Pasadena, Temple City, Duarte, Rosemead, and the entire San Gabriel Valley since 1996.
If you are new to our website, please feel free to discover and learn about chiropractic wellness. If you are interested in starting your journey towards wellness please subscribe to our award winning newsletter. If you are already a newsletter subscriber, please explore the member wellness section of our website for wellness articles, resources, and health facts---specifically targeted by Dr. Robert Clarizio, your personal chirpractor for all your wellness needs and interests.
It's Your Life... Live it in Health!